All-ceramic crowns & bridges
For many years, prosthetic dentistry has been an absolute success with the use of metals, making quality metal-ceramic restorations.
The metal skeleton was necessary for the resilience of the restoration, but it caused aesthetic problems in the construction.
The metal skeleton, in addition to its opacity and the difficulty of joining with the ceramic, became visible over time.
The final metal-ceramic work had limitations on transparency, the internal diffusion of light and the iridesis of the ceramics.
In our clinic we strongly recommend prosthetic constructions without the metal being present in the skeleton (metal free), either in crowns or bridges, after checking all the parameters (local, systematic) that could limit us.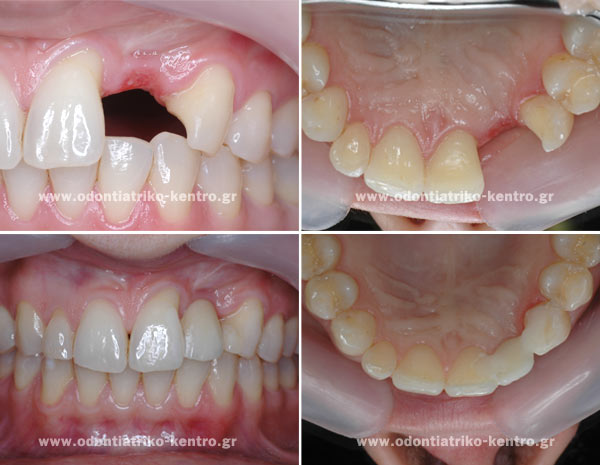 We follow either the classical dental prosthetics or digital dental prosthetics (CAD-CAM), as our clinic has experience in digital processes and invests in innovations and new technologies. Intraoral scanning, fingerprint and mold scanning (CAD), robotic cutting of prosthetic structures (CAM), laser-sintering (in metal use) are well-known procedures and part of our daily dental practice for a very long time.
The branded all-ceramic biocompatible materials and systems (zirconium, lithium e-max bipyrite, feldspar porcelain, e-max empress) and the new polymeric materials applied in Panorama Dental Center are characterized by excellent stability, strength, hardness and abrasion resistance similar to the enamel of the tooth.
They have high biocompatibility against the gums and tissues of the mucous membrane of the mouth.
The rich knowledge and the artistic sensitivity of the laboratory personnel – collaborators of our clinic is a basic requirement for cosmetic all-ceramic prosthetic constructions with excellent optical properties harmonized in the oral environment of our patients.