PANORAMA DENTAL CENTER
30 YEARS OF PROFESSIONAL EXPERIENCE & SPECIALIZATION
PANORAMA DENTAL CENTER
30 YEARS OF PROFESSIONAL EXPERIENCE & SPECIALIZATION
PANORAMA DENTAL CENTER
30 YEARS OF PROFESSIONAL EXPERIENCE & SPECIALIZATION
PANORAMA DENTAL CENTER
30 YEARS OF PROFESSIONAL EXPERIENCE & SPECIALIZATION
PANORAMA DENTAL CENTER
30 YEARS OF PROFESSIONAL EXPERIENCE & SPECIALIZATION
PANORAMA DENTAL CENTER
30 YEARS OF PROFESSIONAL EXPERIENCE & SPECIALIZATION
PANORAMA DENTAL CENTER
30 YEARS OF PROFESSIONAL EXPERIENCE & SPECIALIZATION
PANORAMA DENTAL CENTER
30 YEARS OF PROFESSIONAL EXPERIENCE & SPECIALIZATION
PANORAMA DENTAL CENTER
30 YEARS OF PROFESSIONAL EXPERIENCE & SPECIALIZATION
PANORAMA DENTAL CENTER
30 YEARS OF PROFESSIONAL EXPERIENCE & SPECIALIZATION
Address:
Analifeos 3, 552 36 Panorama
At Panorama Dental Center in Thessaloniki, Dr. Evangelos Ximinis, a skilled Dental Surgeon, and the clinic's scientific team provide a plethora of specialized dental services with responsibility and professionalism. Through innovative protocols and a focus on Digital Dentistry, we cover the entire spectrum of dental needs with reliability, quality, and speed.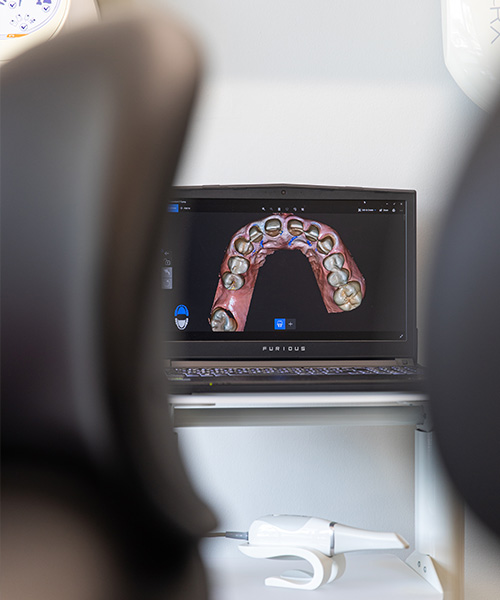 Digital Dentistry
Our clinic believes in applying Digital Dentistry in every aspect of today's dental practice…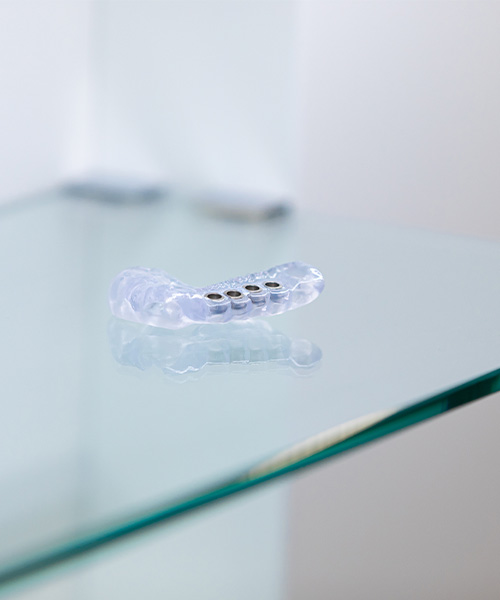 Dental Implants
Dental implants change people's way of life. They are designed to provide the foundation for…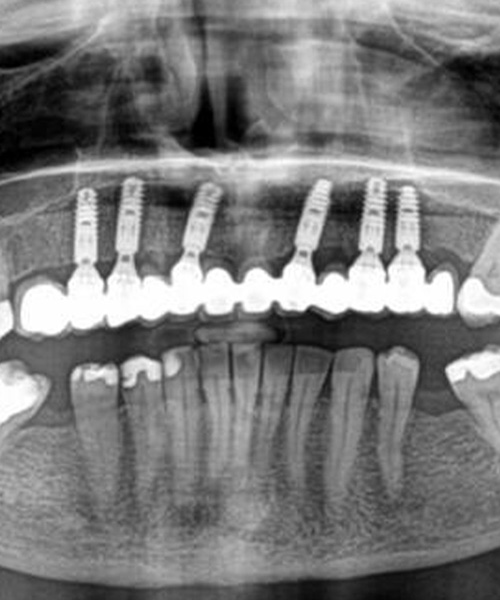 Full Mouth Restoration with Implants
Total loss or poor prognosis of natural teeth left in the oral cavity…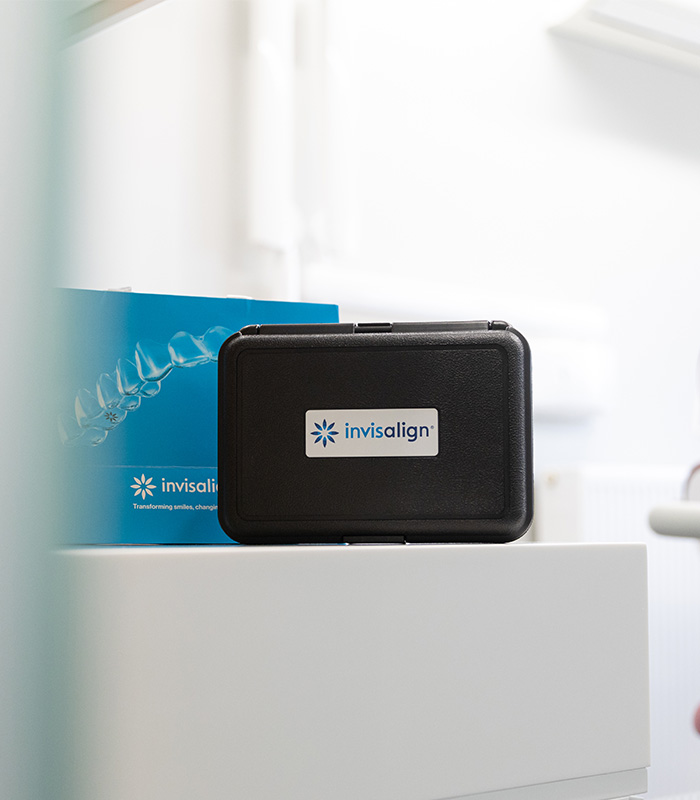 Invisible Orthodontics – Invisalign
"Invisible orthodontics" is a more acceptable and aesthetic treatment process for all individuals seeking orthodontic therapy…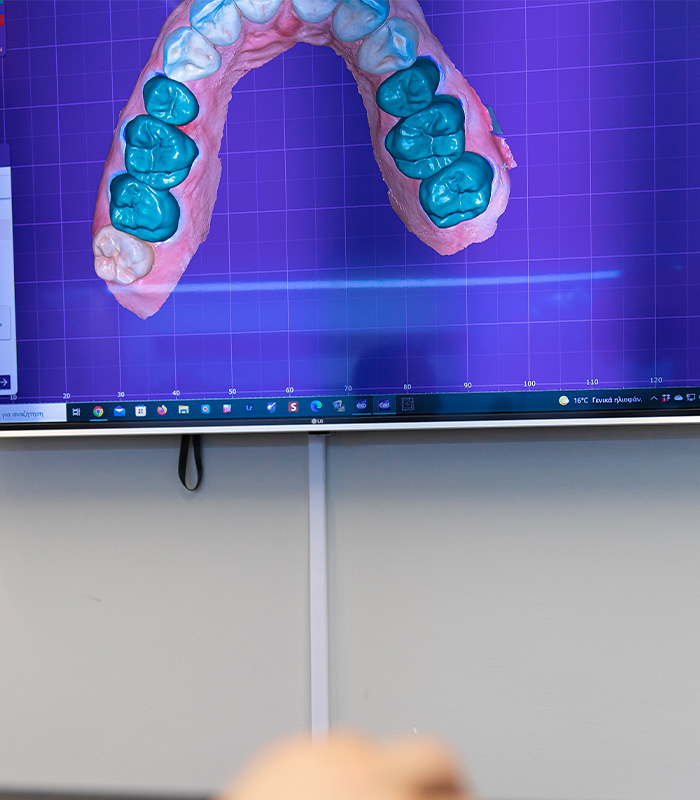 Aesthetic Dentistry
The term "aesthetic" is difficult to attribute with one definition, as it holds multiple meanings, reflecting the inability to approach it with absolute objectivity, and enhancing subjective perception…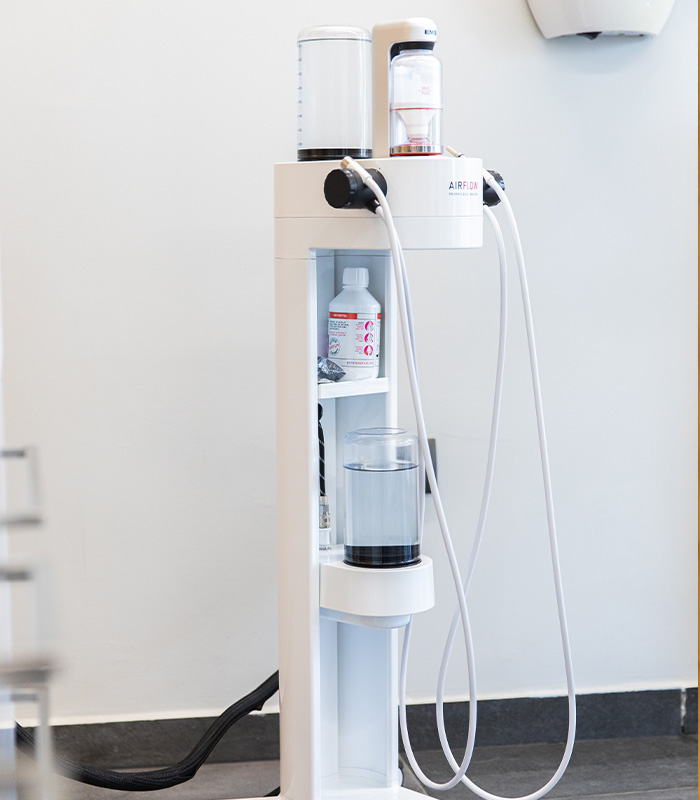 Teeth Cleaning - Painless Method GBT (Guided Biofilm Therapy)
With teeth cleaning, you ensure the hygiene of both teeth and gums, avoiding dental…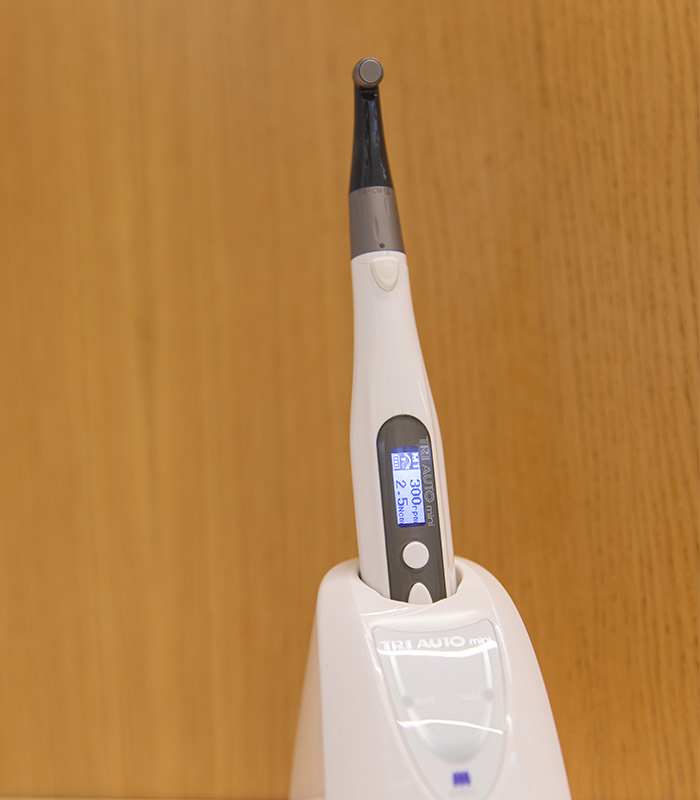 Tooth Restoration – Endodontics
Inside the teeth, there is a closed cavity that contains a soft tissue called dental pulp…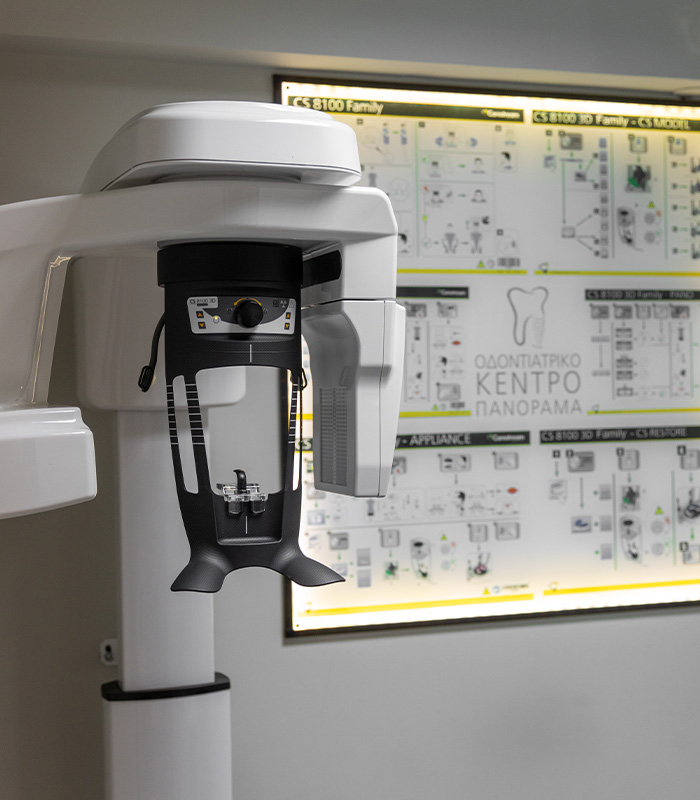 Gingivitis – Periodontitis
Periodontitis is the main cause of tooth loss in people over the age of forty. In this age group, one in three people suffers from some form of…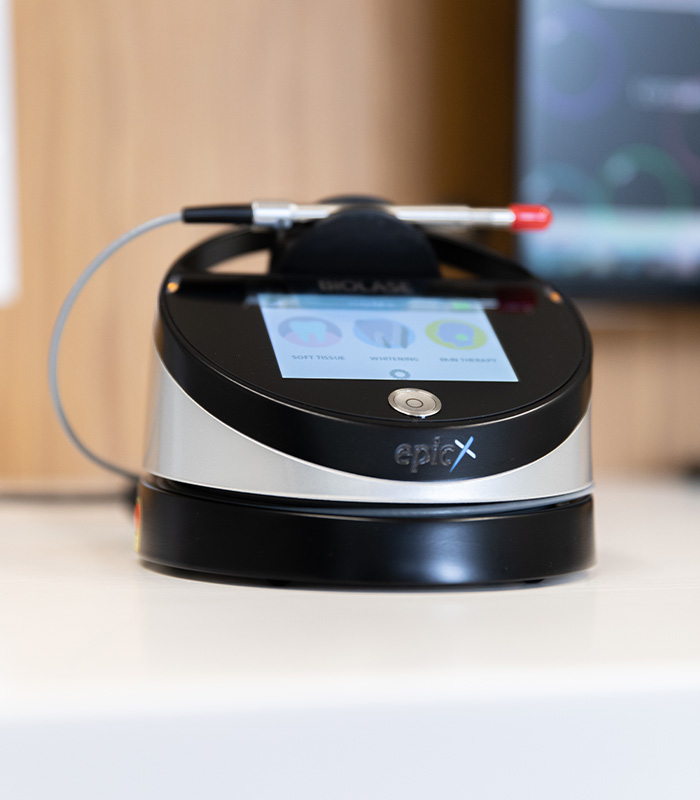 Laser Applications
Periodontitis is the main cause of tooth loss in people over the age of forty. In this age group, one in three people suffers from some form of…
The philosophy of the dental clinic
Our professional career is based on providing comprehensive dental treatment, with predictable aesthetic and long-term functional results. Within a well-designed clinic, equipped with modern technological means, with specialized personnel & experienced collaborators, we offer both simple and complex biomimetic dental restorations. Emphasis is placed on implementing new techniques (robotics, CAD-CAM, lasersintering, 3D Printing) along with the use of modern materials (all-ceramics, zirconia, glass ceramics, lithium disilicate) that guarantee aesthetic restorations on natural teeth and implants.
Schedule an appointment
"Book an appointment with the clinic quickly and easily!
Quickly, Easily, No Waiting
By following one of the following steps:
Fill out and send your medical history form via email.
Contact us by phone to schedule your appointment
We are at your disposal
For any information you need, fill out the contact form or book an appointment with us to resolve any questions you may have.
The photos of the premises, equipment, and clinical cases on our website belong to
Panorama Dental Center.
ΟΔΟΝΤΙΑΤΡΙΚΟ ΚΕΝΤΡΟ ΠΑΝΟΡΑΜΑΤΟΣ
Χειρουργός Οδοντίατρος Dr Ξιμίνης Ευάγγελος
Αναλήψεως 3, Πανόραμα, 552 36, Θεσσαλονίκη
ΩΡΑΡΙΟ ΛΕΙΤΟΥΡΓΙΑΣ
Δευτέρα -΄Τρίτη – Πέμπτη :
09:00 – 21:00
Τετάρτη – Παρασκευή :
09:00 – 19:00
Σάββατο & Κυριακή: Κλειστά